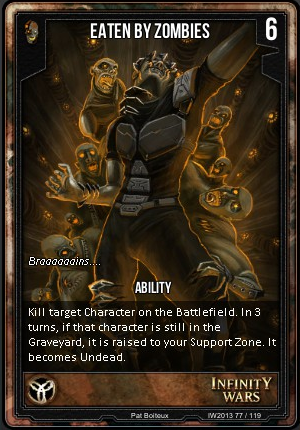 Faction
Sleepers of Avarrach
Purity
Type
Ability
Set
Core 2013
Rarity
Uncommon
Cost
6
Text

Kill target Character on the Battlefield. In 3 turns, if that Character is still in the Graveyard, it is raised to your Support Zone. It becomes Undead.

Flavor
Braaaaaaains...

Braaaaaaains...?
Community content is available under
CC-BY-SA
unless otherwise noted.