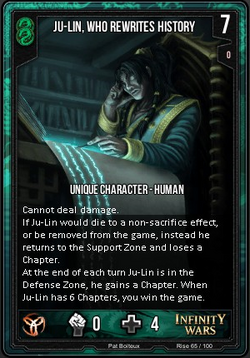 If you have questions about Infinity Wars, this section can help you out!
What is Infinity Wars?
An animated, digital card game by Lightmare and Yodo1 that is free to play.
I'm new to the game, where do I go from here?
It's recommended that you complete the Campaign and the Academy, as they have good tutorials.
Trading
When you reach level 5, you may begin trading cards with other players.
Note that cards you earn from leveling up and from daily rewards are Soulbound and cannot be traded. Cards earned via the store with Infinity Points or Lightmare Points can be traded.
To find trades, use the trades window of the chat.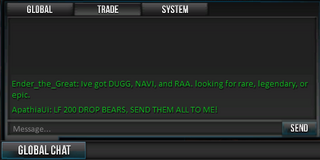 I dont know what these terms mean on the card!
Check out the wiki's Terms Section.
Some of the Gameplay mechanics such as Initiative confuse me
Check out the wiki's Guides Section, particularly the tutorials.
What is a "Rift Run"?
Rift Runs are Infinity War's Draft game mode. It is available at level 7.
How do I get more Cards?
By opening booster packs from the store, trading, from quests or from daily rewards.
Who is Puffy, why do I keep seeing his name in the chat?
Puffy is the test dummy of the game, and can be found in the "VS. A.I." Section of the game. His name pops up in chat to replace profanity.
So the game is Free to Play? What's the catch?
No catch, all cards (apart from some promotional cards which are not ranked legal) can be earned completely free. The only advantages of paying real money are: 1. acquiring cards faster and 2. purchasing purely cosmetic items.
I still need more help!
Please first check out the wiki's Guides section.
If you're ever confused or need advice, feel free to post your question in Global Chat in-game, which can be accessed from the bottom left of the screen. Veteran players will be happy to answer any questions you have.