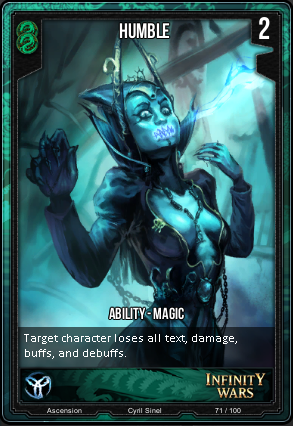 Note: Humble will remove the "Unique" Supertype from a character, but the controller of said character will still be unable to play a second copy. This is because the card held in the player's hand is still Unique and shares a name with the one currently in play, thus preventing itself from entering the battlefield.
Community content is available under
CC-BY-SA
unless otherwise noted.