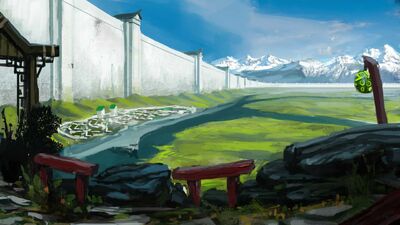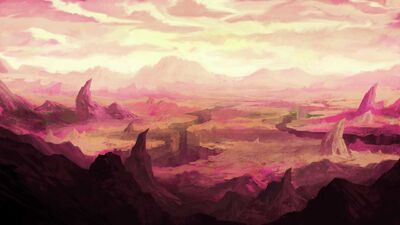 Reish is home to the
Cult of Verore
, the
Exiles
, and the
Descendants of the Dragon
, who are lead for the most part by Reish's
Aleta
(Verore),
Nysrugh
(Exiles), and
Ao Shun along with his sages
(DoD). The majority of Reish and its people are poisoned and corrupt, tainted by Reish's Aleta's tampering with dark magic and continuous opening of portals to
Torment
. Much of Torment has flooded into Reish, most notably the Wastes where the Exiles live, humans corrupted into devils and lead by demons from Torment. The Cult of Verore was only barely controlling the demons they had enthralled, and the entire system fell apart when
Vasir
broke free of his chains, destroyed Veroria, and captured Aleta. The Cult is now collapsing under the effects of the dark magic and the demons are swarming out of the portals to Torment they had carelessly left open. Devastated by the destruction of Veroria and constant attacks by the
Sleepers
and the Exiles, the Cult is further weakened by a battle over the succession between
Rita
and
Candit
.
As the Cult weakens, the Exiles grow stronger, ranging farther afield in their raids.
Beyond the Great Wall of Jinhai, the highly disciplined Descendants of the Dragon protect their heartland from corruption. Skilled in magic and the arts of defense, the Descendants have kept their lands safe from the Cult of Verore, the Exiles, and the Sleepers over the years.
Community content is available under
CC-BY-SA
unless otherwise noted.