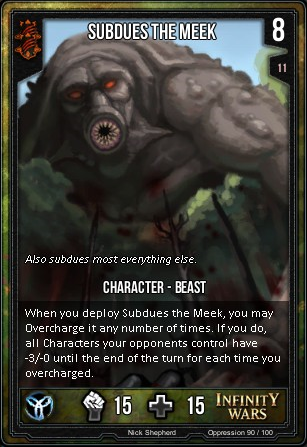 Faction
Warpath
Purity
Type
Character - Beast
Set
Oppression
Rarity
Rare
Cost
8
Morale
11
Atk
15
HP
15
Text
When you deploy Subdues the Meek, you may Overcharge it any number of times. If you do, all Characters your opponents control have -3/-0 until the end of the turn for each time you overcharged.
Flavor

Also subdues most everything else.
Community content is available under
CC-BY-SA
unless otherwise noted.