Videos relating to Infinity Wars:
Crestmoor (Infinity Wars Developer)
Edit
Community Matches
Edit
ZombieSkittles
Edit

ZombieSkittles
Novablue's Shoutcast
Edit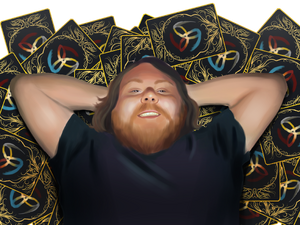 Hey folks, NovaBlue (aka Joe) here welcome to the channel! I am a 23 year old Yorkshire born games design student living in Leeds. With this series, I shoutcast viewer submitted footage that I in turn shoutcast. I do all of them live, I do this by not looking at the video until I record it. This gives me much need practice at Shoutcasting and provides you with my real emotion of the match.
If you want to submit a video for cast please send me a message via twitch with a link to a dropbox or google doc link with the video on it. Preferred quality 720p. Thanks folks and see you out there!
You can add your own videos here!
Community content is available under
CC-BY-SA
unless otherwise noted.